Garden near Liberec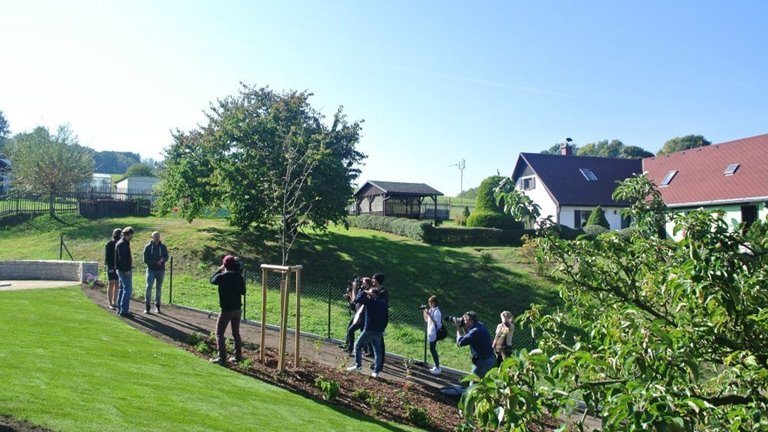 Location: Liberecký region
Design: atelier FLERA
Realisation: 2018
Area: approximately 800 m2
Number of plants: over 3.000 ks
Completed elements: adjustment of terrain, wooden constructions (composter, raised flowerbeds), work with stone (supportive walls), and irrigation
A Small garden near Liberec, which offers many functions and secluded places. Family countryside garden on a hillside with fruit trees, a variety of perennials and shrubs, and other decorative plants. The space is complemented by furnishings of the fireplace with a dry seating wall and a hoggin surface, composts, raised flower beds and artifact.
This garden can be seen in the second series of the Ferdinand's gardens show (Ferdinandovy zahrady,  spring 2019).
Máte nějaké dotazy? Kontaktujte nás.